The lady of the manor and I have decided to join in with me and mine this year, which if you haven't come across it is a fairly simple concept. At the end of each month we'll take a family photo to track the changes that we go through and I have to say I'm quite excited at the idea of having all those photos to look back on at the end of the year.
However what hadn't quite sunk in was the practicalities of getting 2 wriggly toddlers to sit still long enough to take a photo of them that isn't a blur of movement. But I think we managed to get a decent shot and for the first one we've gone with a simple formal pose of the 4 of us. Alas Bracken didn't make it into this one as he was in the utility room drying off after a play in the garden, maybe next month.
This month we've been decorating the children's bedrooms, at last the disgusting grey stripy wallpaper and patchy violet walls are gone. Replaced by a nice calming cream colour and soon a couple of awesome wall stickers and bookshelves.
I've begun full on marathon training and now have all manner of hill and speed sessions during my week along with a long run every Sunday. Hard work but really enjoying the challenge and discipline it brings.
Henry's speech is really coming along and he seems to be adding new words to his vocabulary every day, the highlight being cot which alas sounds more like cock.
Matilda this month has decided her favourite phrases are 'what should we do?' which means 'let's watch Postman Pat' and 'Would you like some chocolate?' which means 'I'd like some chocolate'. She is of course also the bag lady.
The lady of the manor has put down her straighteners and embraced her curls which seems to have confused a few people but personally I love it.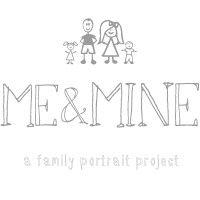 >