This is a sponsored post, I was paid a fee to write it but all words here are my own.
Now that the lady of the manor has now officially quit her job and become a full time stay at home mum we've become laser focused on our regular outgoings. We have enough money to survive on each month but of course anywhere we can save on cost means more money to spend elsewhere.
Aside from our mortgage our gas and electric bill is the biggest outgoing we have each month and while we can do some simple things like switching lights off, long term there are bigger changes we could make. Things like insulation, double glazing and energy efficient boilers but these can of course all be expensive.
This is why the government has recently launched the green scheme which allows you to make improvements to your home to make it more energy efficient and pay off the cost through your utility bills. No cost up front to you as the home owner but all the benefits of a more energy efficient home. The scheme is set up to ensure that any energy savings will be worth more than the cost of the improvements.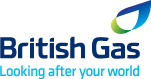 Having read through the Green deal information I can already see areas we could improve our home. We definitely can increase the insulation in our loft which has the barest minimum level of insulation in there currently, something which we felt during those cold months of spring. Our heating system is also in need of upgrading, something we knew when we bought the house but something we need to save up to change.
The British gas green deal is British Gas's offering under the government scheme, they can offer a home assessment to survey your home and advise on what energy saving improvements can be made. You can find out more details by visiting the British Gas website or calling 0800 107 2750.