This is a sponsored post, I was asked to write about the awards but all opinions here are my own.

While no eco warrior I do try to be as green as possible, buying local food, fitting energy saving light bulbs you know the stuff. But also I try to reduce the amount of chemicals we use in the home. Even forgetting the environmental impact having 2 small children in the house means minimising the chemicals used is really important.
All of this is my long winded way of explaining why I'm writing today about the Observer Ethical Awards and in particular the Young Green Champion that is being sponsored by Ecover. We already use a number of Ecover products in this house (the fabric conditioner is highly recommended) so there was no hesitation when they approached me to write about this award.
Ecover have been working for the past 30 years to prove that you can be green and clean and now have over 30 products for the home which cover pretty much every cleaning situation you might have. They have also just developed new bottles that are made from a new green plastic material made from sugar cane that are 100% renewable, reusable and recyclable. Given this it's no surprise that they are supporting this great award for under 18's.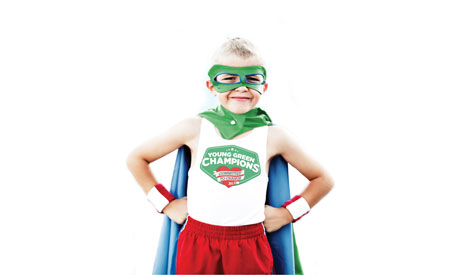 The Young Green Champion award is open to all under 18's either on their own or as part of a group and provides the winner with £6,000 over 3 years to truly realise the potential of their world saving green ideas. It can be a project already in existence which the funding would help take to another level or simply an idea that the funding could make into a reality.
So if you know of an under 18 who has a great idea or project then encourage them to enter. You can find out all the details on the Observer website by clicking here.